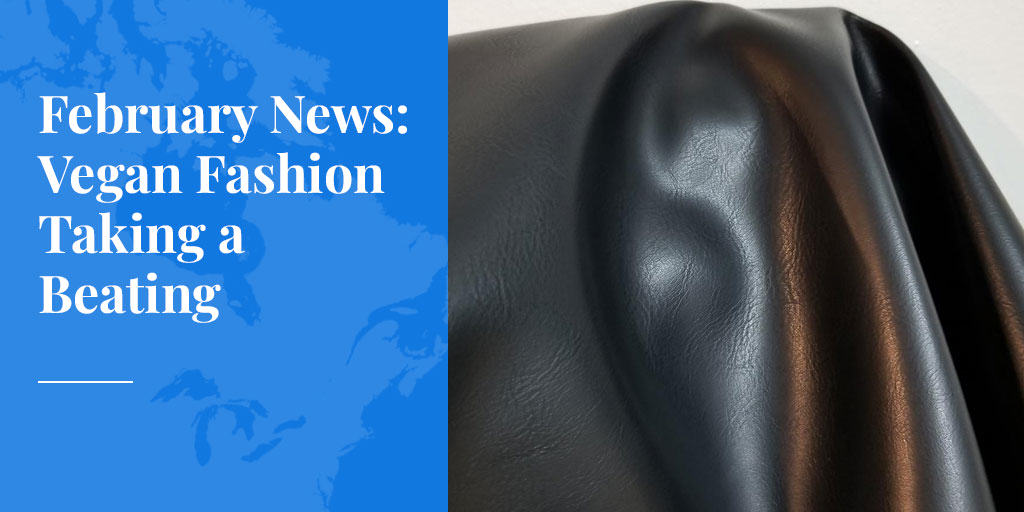 Vegan fashion is a buzz term for clothing that doesn't use any animal products. Often promoted by activists as "cruelty-free" fashion, it's all the rage in some circles. But for every consumer who refuses to wear anything but plants and petrochemicals, there's someone else eager to explain that such choices may be doing more harm than good. Needless to say, the fur trade is extremely interested in this debate.
"There's a strong ethical case for wearing leather and fur" is one of the best overviews we've seen in the war of ideas between animal-based clothing and vegan fashion. True, it's a book review, of Putting on the dog: The animal origins of what we wear by Melissa Kwasny, so it's like reading CliffsNotes. But it makes all the right points. Consider this a "must read".
Fashion United also took a hard look at "Vegan vs animal-based fashion: which one is more sustainable?" "What is sold as vegan 'leather' is often nothing but polyester or polyurethane," writes Regina Henkel. "In other words, a plastic fiber that first of all, is made from crude oil and is therefore not renewable. Second, it is not biodegradable and thus littering our planet and third, reaches the food chain in the form of microplastics."
The Daily Mail also piled into vegan fashion. "Plastic fibres that pollute our oceans, factories using toxic chemicals, clothes that never decompose: Devotees think they're saving the planet but we reveal the guilty secret about vegan fashion."
The Daily Sabah looked at the damage being done to the planet by fast fashion, singling out vegan leather for special criticism. "… for companies using vegan leather, they have to be more transparent with their customers and declare the chemicals that they use while processing the fake leather and explain every step that the vegan leather goes through before reaching its customers."
That's called traceability. Increasingly, consumers want full disclosure about how products are brought to market, and TruthAboutFur is happy to report that the fur trade is ahead of the curve. A comprehensive new certification program, FurMark, is set to be rolled out next year.
Meanwhile, riding on the popularity of vegan fashion, PETA et al. are pushing hard to have all animal products expunged from the fashion scene, even those that don't involve killing. In "First fur, now wool?" Bill Wirtz of the Consumer Choice Center explains that "The war on animal products is bad for conservation and bad for the poor."
"Gibb's Adventures"
The name Jim Gibb is familiar to Canada's trapping community. When he's not trapping, he's keeping bees, operating a saw mill, and serving as chairman of the Fur Institute of Canada. Jim recently launched a YouTube channel "to showcase how we, as rural people, live our lives. I am very disappointed by how people are portrayed by others who don't understand trapping, hunting, fishing," he told Timmins Today. "My plan is to showcase what we do and how we do it so that those who are interested can see for themselves." Check out "Gibb's Adventures" on YouTube here.
In other hunting and trapping news, coyotes continue to grab the headlines, thanks to the amazing popularity of coyote-trimmed parkas. Aside from being a boon to trappers, this is also benefiting companies selling the parkas, and Canada Goose wants to give back. It commissioned 14 Inuit seamstresses to create one-of-a-kind jackets, and all proceeds from their sale will go to the Inuit Tapiriit Kanatami, a non-profit serving Inuit communities in Canada's north.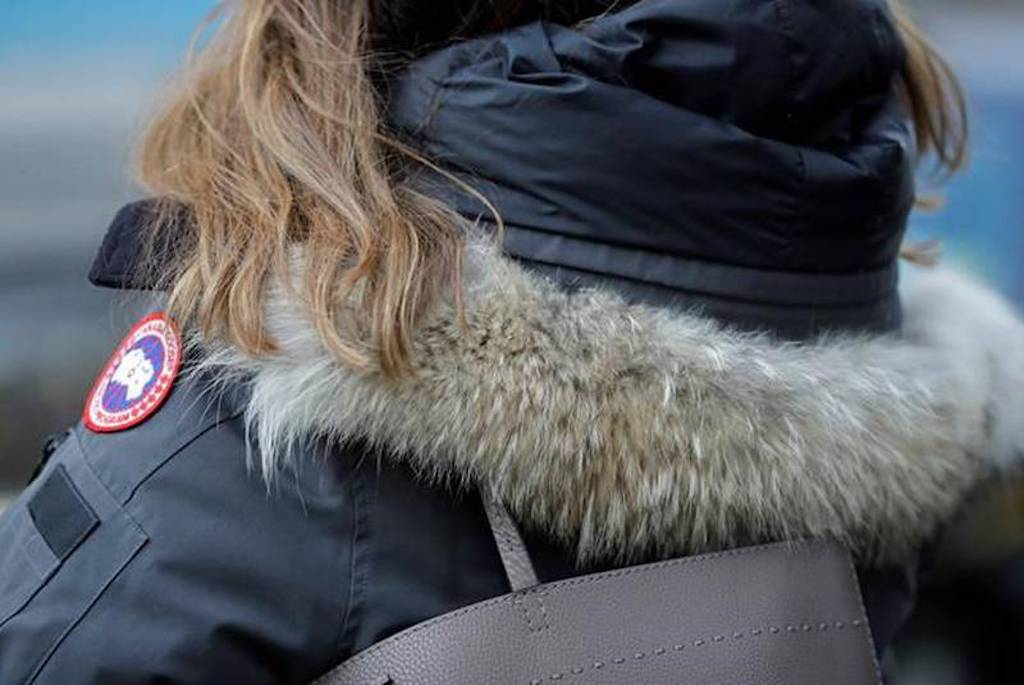 In case you're wondering whether there are enough coyotes to go round, fear not. "It's been shown over and over again that coyotes can't be eradicated," says Laura Palmer with the Kentucky Department of Fish and Wildlife to the Messenger-Inquirer. "Their density is so high and they're so resilient that neighbouring coyotes will just move [into their place] in just a matter of months and you're going to be back to square one."
SEE ALSO: Will urban coyotes change the animal rights debate?
Farewell Karl Lagerfeld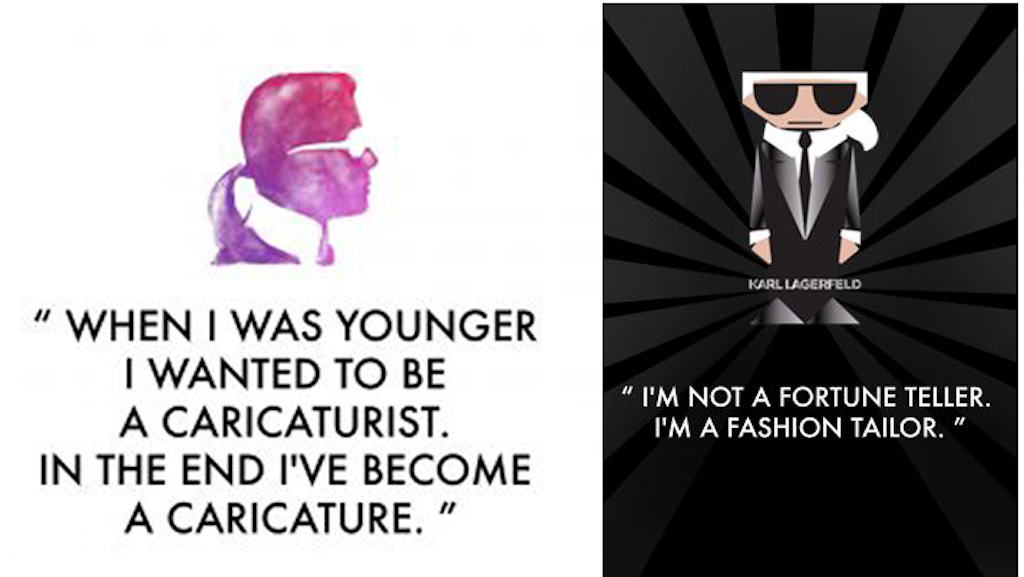 Last month, the iconic creative director of both Chanel and Fendi, and owner of his eponymous fashion label, Karl Lagerfeld, passed away. Articles celebrating his life were all over the media, so here are just a couple of good ones, from The Independent, and Women's Wear Daily. He will always be remembered as a fierce champion of fur, saying: "In a meat-eating world, wearing leather for shoes and even clothes, the discussion of fur is childish."

And in other miscellaneous news …

• Are you a fur retailer? Is business slow? Maybe you can pick up some tips from TruthAboutFur's blog post "The art and science of making sales".

• A price of Facebook's popularity is that it is under enormous pressure to censor the content its users post – and we're not just talking fake news. Presumably as a knee-jerk reaction to complaints from animal rights groups, it's been blocking … then unblocking … then blocking ads by an Alaskan native selling sea otter fur hats. The same thing has been happening with sealskin products.

• Continuing a long tradition, started by Joe Namath, of gracing the Super Bowl wearing in-your-face fur, rapper Big Boi joined the halftime show at LIII in a full-length red fox fur coat. Inevitably, PETA had a hissy fit.

• We're assured this is an isolated incident and polar bears are not taking over, but the inhabitants of Novaya Zemlya in Russia have had enough! Following a huge influx of bears, a state of emergency has been called, but hunting them is banned, reports the Siberian Times. What to do?




[addthis tool="addthis_inline_share_toolbox_below"]