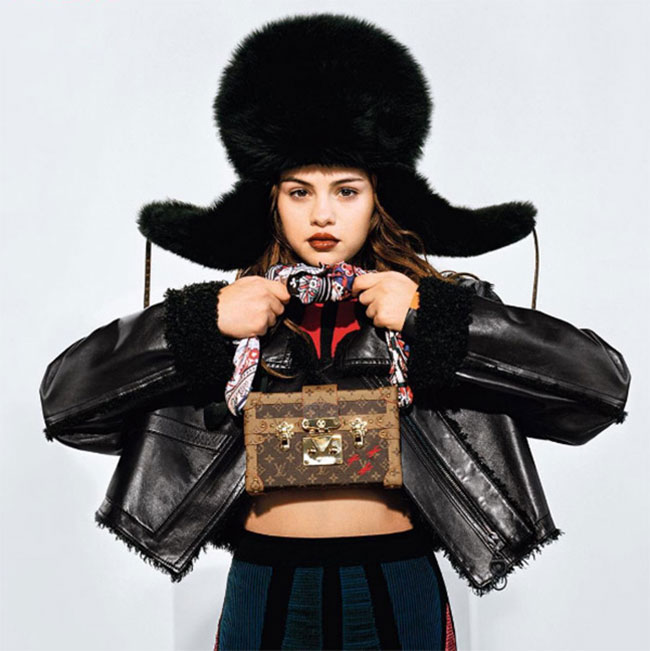 It's time for our September Fur In The News roundup and we want to talk about fur fashion! Namely the "hat of the season", which just happens to be a trapper hat made of fur (above). Those are fashion trends we can get on board with! And for the guys, it's all about fur slides. Have you bought your pair yet? And be sure to check out this fantastic feature in Vogue's September issue.
Speaking of trapper hats, we were pleased to read this article about how more women are hunting. It would be nice to hear of the same thing happening with trapping. And speaking of women in trapping, here's a lady who truly inspires us. We love this video of Jane Dragon telling us about how nothing is wasted when using animals – a great example of how to use animals responsibly.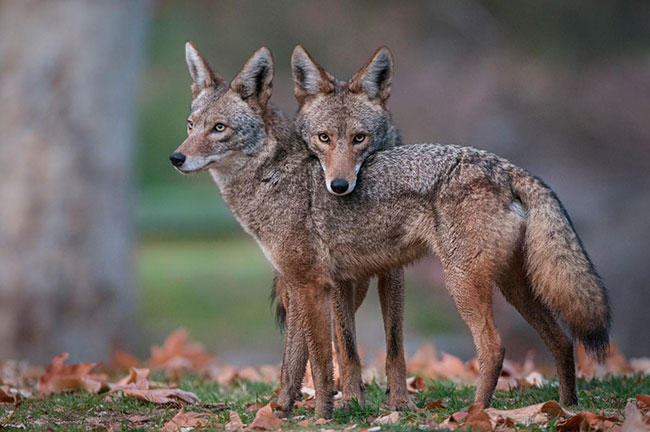 In other trapping and wild fur news, we are hopeful about these plans to protect a vast area of land in Ontario, Canada, which will have incredibly positive benefits for the people who live, trap, and hunt on those lands. A feature on the coyote (above) taught us a lot about this resilient creature, while this piece on the effect of the EU seal ban on the people of Greenland was worrying. The ban is not doing them any good, that's for sure.
If you are a trapper in Montana, don't forget to vote NO against this proposition to ban trapping on public lands. Did you do anything fun on National Hunting, Fishing (and Trapping!) Day? We celebrated in Canada on the 17th and in the US on the 24th. This interesting chart (below) shows the different animals that are trapped in the province of Quebec.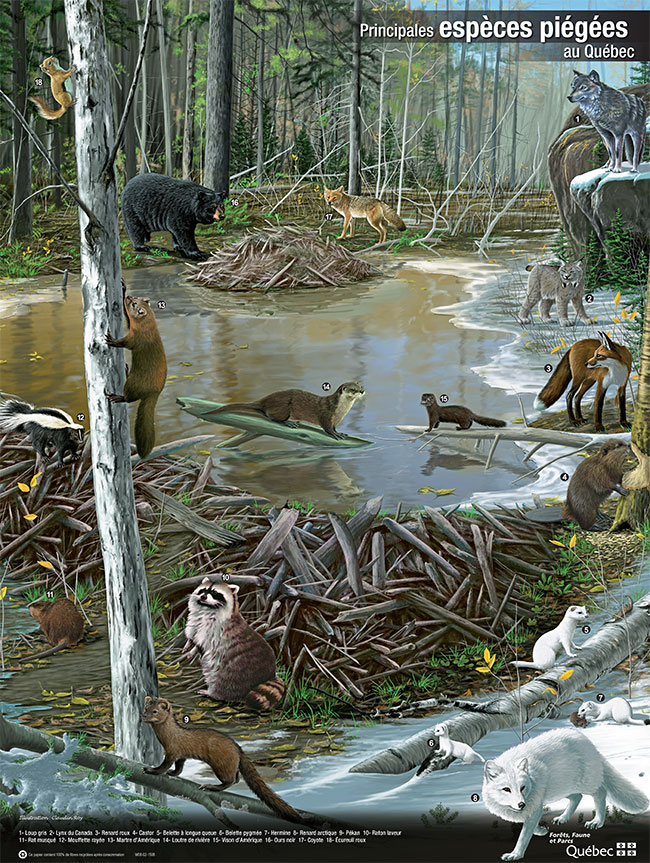 We can't write a news roundup without including some activist shenanigans, so here they are. An interesting trend we are seeing is the activists turning on themselves. This isn't the first time we've read about vegans who don't approve of PETA's marketing tactics, but this might be the first time we actually agree with the them! Speaking of vegans, Italy is talking about outlawing veganism for kids.
But not all activists are busy writing articles (we wish), there are many who are up to no good. This Canadian activist is being investigated by police for threatening to kill the mayor of Miami. (Please let him go to jail! Please let him go to jail!) PETA is keeping itself busy by trying to control the content of a video game which is as ridiculous as it sounds. And the dumbest activist of the month award goes to this one who got stuck in a bear trap while he was trying to remove the bait. We feel really sorry for him. Not.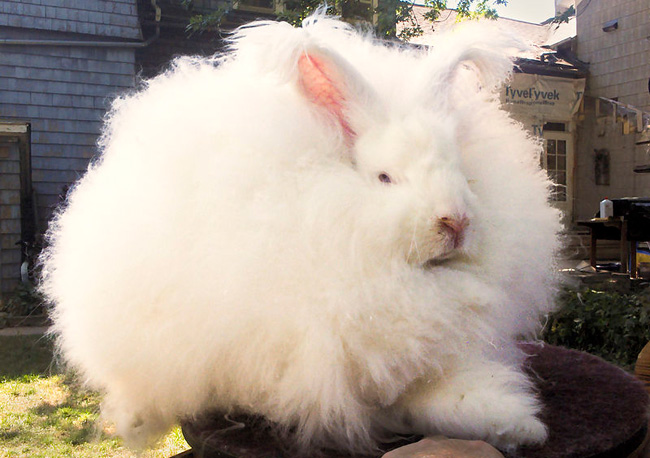 We've penned our own little attack on PETA … Ok, let's call it a little investigation instead. We've looked into one of PETA's angora rabbit videos (above) to try and determine whether it was staged. A good read, indeed!

Let's end our roundup with a few articles of note, starting with this blog post, entitled Why Fur Is the Ethical Clothing Choice, which explores public opinion about animal use and the ethics of the fur trade and fur fashion. We loved the story of the fisherman who found this ancient axe while fishing for bass. And lastly, the horror story of the month is one about Russians, namely two married couples stuck in a small cabin in the Arctic and waiting for a rescue that is a month away. Can you imagine the arguments?!? Oh yeah, and they are also surrounded by hungry polar bears.




[addthis tool="addthis_inline_share_toolbox_below"]