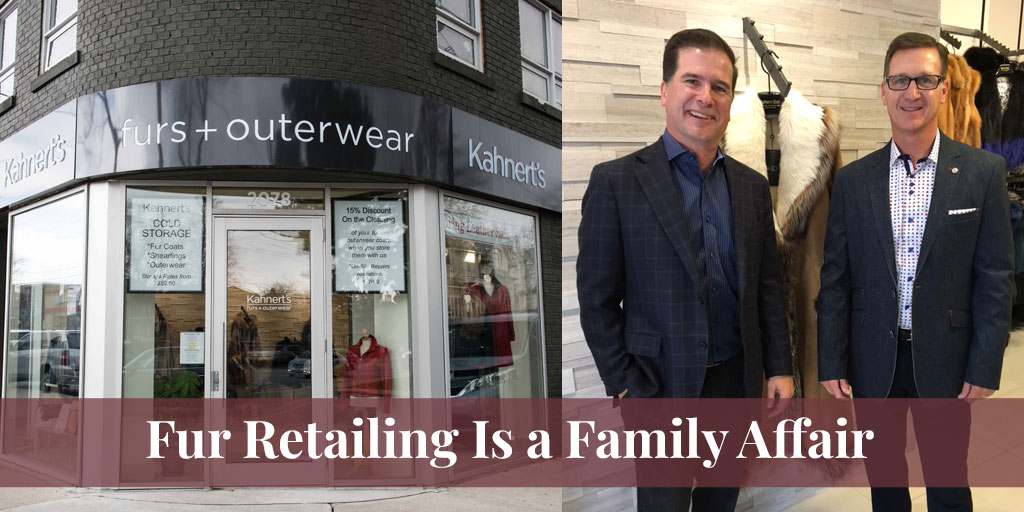 Like so many in the industry, Dan Kahnert's relationship with fur is a family affair. "My great-grandfather learned the fur trade in Germany and came to Canada in the late 1800s. His son, my grandfather, moved to Toronto where he would travel around taking orders, and then cut and sew coats in his home. It was my father, Allan, who opened our first showroom on Avenue Road in 1957, where Kahnert's is still located.
"I would help out at the store on weekends, and decided by the end of high school that I wanted to join the family business. That's what I did in 1984, after completing my degree in economics and business at the University of Western Ontario. I arrived home with all my college furniture and everything on April 30 and began working full-time in the store the next day; it was storage season and there was no time for a break!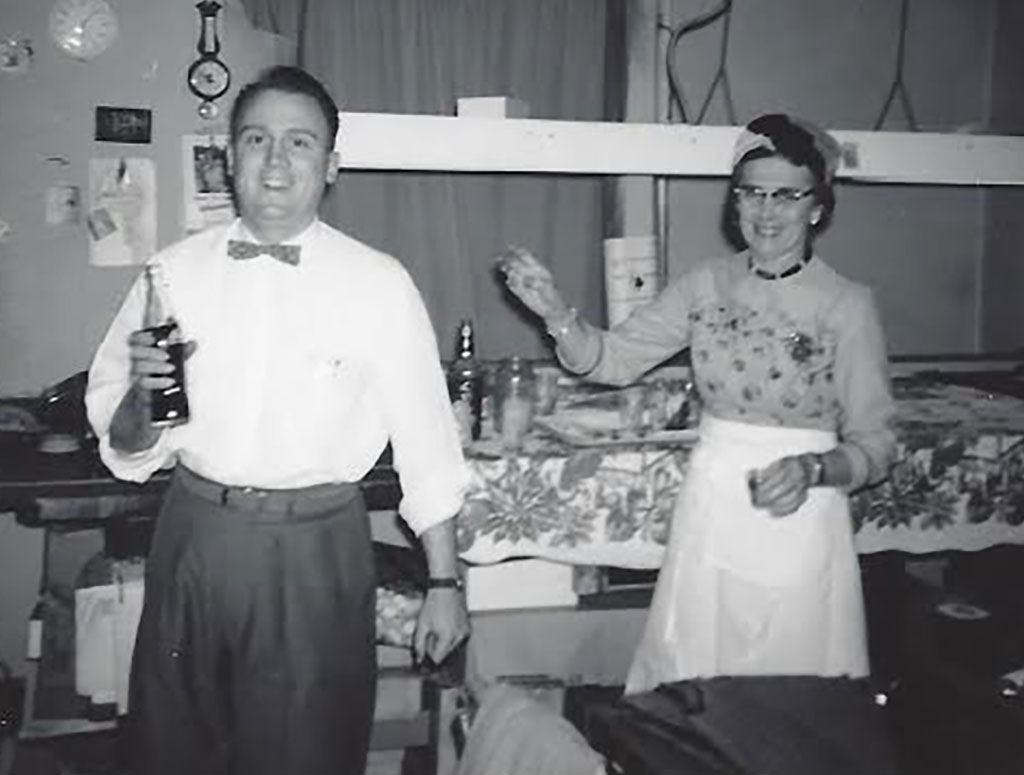 "We worked hard, six days a week, but I enjoyed the challenges of running a business, being our own bosses, analysing problems and implementing a plan. My older brothers, Bernie and John, were already working at the store with my father, and John and I still run the business together today. It really helped that dad was very open to letting us try new ideas, like when I brought in computers in the 1990s."
"A Pleasure Doing Business"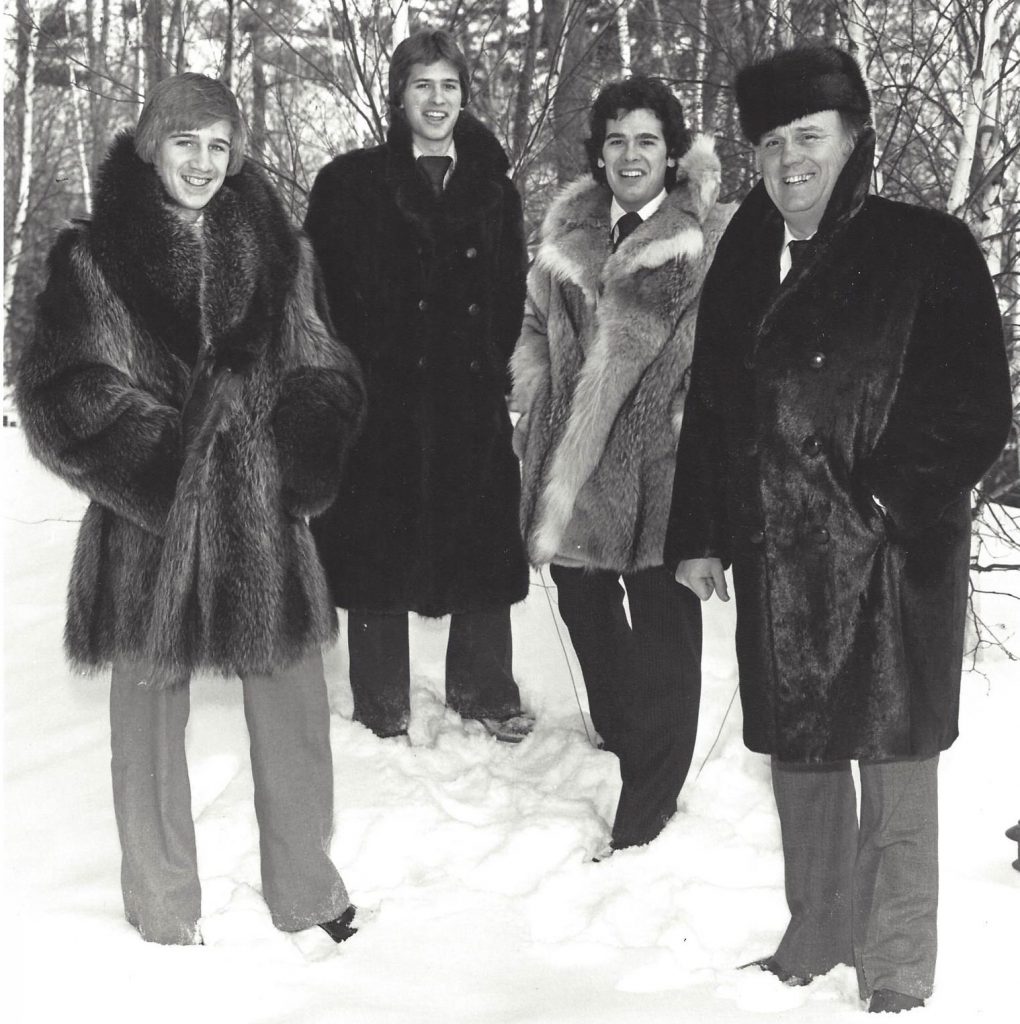 So what does Dan like best about being a retail furrier?
"In addition to working with my brother and running our own business, what I enjoy most is the opportunity to meet lots of new people. While not every customer is easy, as everyone working in retail knows, generally we meet lots of very nice people. When we say, 'It's been a pleasure doing business with you,' it's not just a cliché, it really is how we feel."
We are proud to do our part to promote fur on behalf of all the people who make up this uniquely Canadian heritage industry!
"Fur retailing does have one very important advantage: we see our customers twice a year, for storage pick-up and delivery. This continuing relationship with our customers is quite unique. When customers come into the store in the Fall to pick up their coats, we have an opportunity to show them our new collections, and a large proportion of our sales are to repeat customers. Repairs, alterations, and remodelling are also important parts of our business, and, again, we have an opportunity to discuss these options with our customers at storage time.
"But the bottom line is that, as a retailer, your success depends on satisfying your customer. We are located in a wonderful residential neighbourhood and therefore do not rely on tourist sales that might occur in downtown Toronto. We rely on community word of mouth with support from our online business. We have one of the city's best collections of high-quality coats, and we work hard to take good care of every customer."
Adapting to Animal Rights Campaigns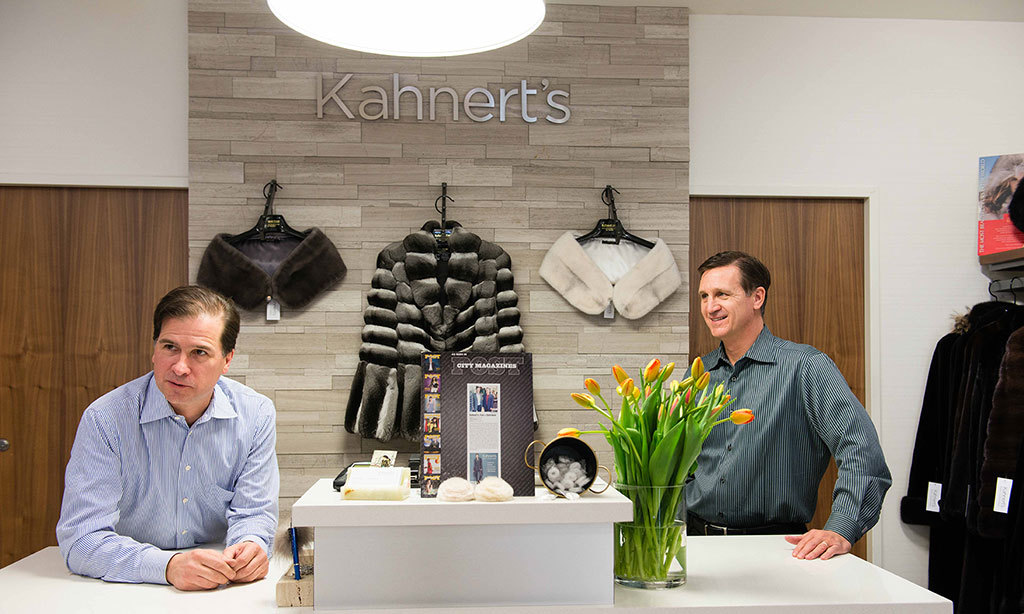 How has the business changed over the years?
"There's no way around it, aggressive animal rights campaigning has hurt us," says Dan. "Most people still love fur, but the activists have made them feel nervous about wearing it. Some of these intimidation campaigns are really a form of violence against women, which is very sad.
"Unfortunately, we have difficulty getting across our messages about the real environmental advantages of wearing fur. Fur is a sustainably produced, long-lasting, recyclable and biodegradable natural material. Animal activists have created very damaging confusion about the real environmental issues. It makes no sense telling people to use petroleum-based synthetics instead of long-lasting natural and biodegradable materials. The saddest thing is that most consumers we speak with do appreciate the warmth, comfort and beauty of natural fur, but they feel intimidated.
Fur, unfortunately, has become a scapegoat … We don't have the financial or professional clout that large corporations can muster to tell their story when they are attacked.
"We have adapted, of course: we will sell our customer a shearling coat – because, ironically, shearling is not seen as fur. Or a fur-lined coat. We have also added cashmere and other cloth coats, with or without fur trim. Not because there's anything wrong with fur, but because fur has been tangled up in a very complex societal discussion about using animals, which includes everything from medical research to circuses to eating meat.
"Fur, unfortunately, has become a scapegoat, because we are really a very small-scale industry. We don't have the financial or professional clout that large corporations can muster to tell their story when they are attacked."
After the Pandemic?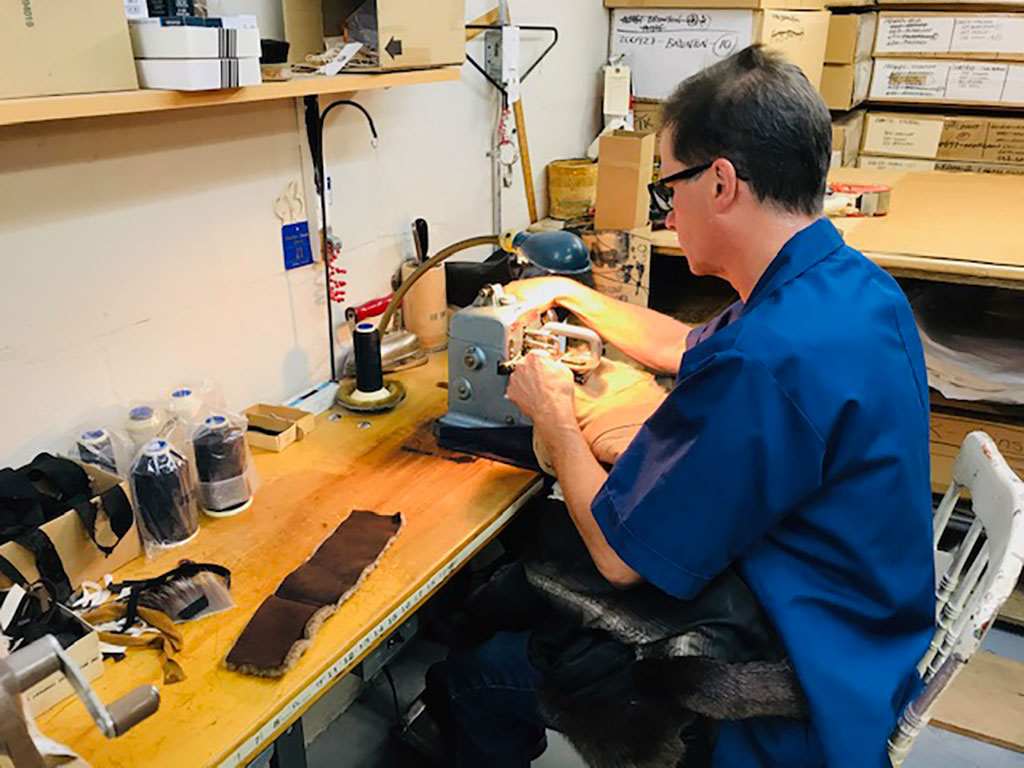 So how do you see the future of fur retailing?
"I don't think fur will ever really go out of style, because it is so in tune with growing environmental concerns," says Dan. "We have to keep working on telling that story. But ultimately it is up to the consumer to make an educated decision on the benefits of buying fur products."
So what about the Covid-19 pandemic? Will that have a lasting impact?
"In more than thirty years in business, I have seen many highs and lows, and for sure the industry will be very different once the pandemic ends and we get through this difficult period.
"For one thing, every sector of the industry will be smaller in scale. I think fur is likely to be more of a niche market, for those who appreciate high-quality natural materials and fine craftsmanship. I think there's a percentage of the population that will be ready to appreciate fur as a natural, truly environmentally sustainable clothing material. But it's always hard to predict what consumers will decide.
"We are on the front line with consumers, and we are proud to do our part to promote fur on behalf of all the people who make up this uniquely Canadian heritage industry!"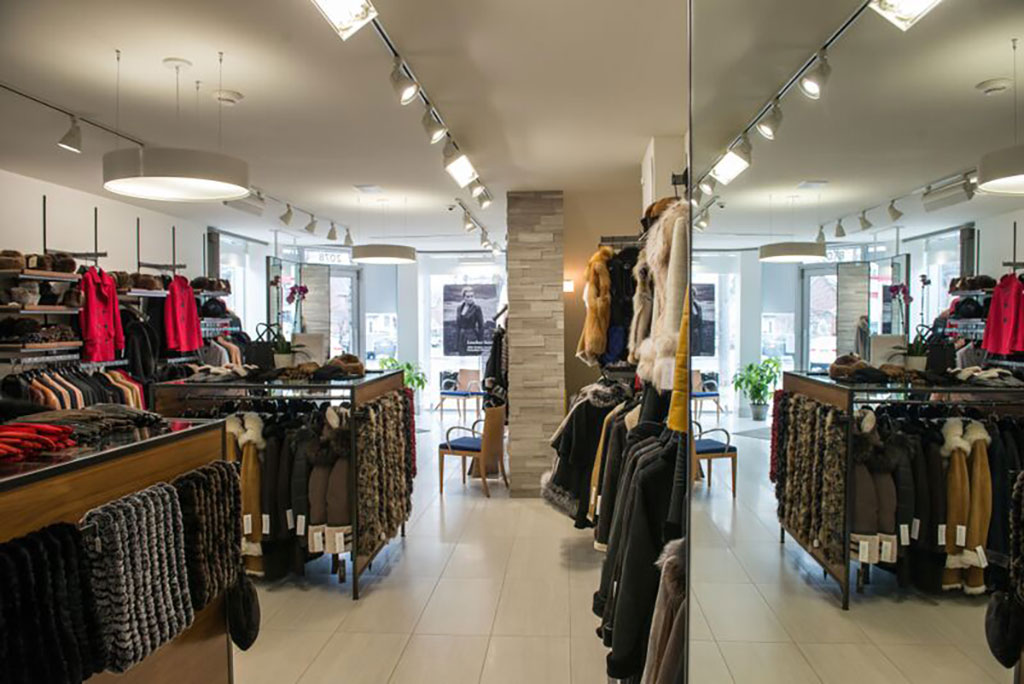 SEE ALSO: Fur retail: The art and science of making sales. Truth About Fur.

***

To learn more about donating to Truth About Fur, click here.




[addthis tool="addthis_inline_share_toolbox_below"]