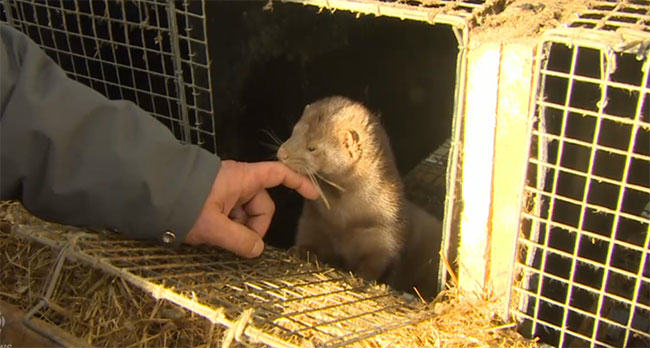 Hello 2016! Here's our roundup of the fur in the news from the month of December. While many of us were busy shopping and eating turkey, there were still a lot of news stories featuring the subjects that are dear to our hearts: trapping, farming, fur fashion, and cute animals. Let's start with farming!
This article, entitled You call it sustainability; I call it farming and ranching, explores how a "nation's understanding of farming and ranching is shaped by polarized headlines, stereotypes and lack of information." We agree!
And speaking of not understanding, it always comes as a surprise to us when farmers have to explain that "smells" are part of life near farms. This Canadian mink farmer is proud of what he is doing, despite the smell (see photo above.)
An important story from the other side of the pond is this one from Denmark, where mink farmers are dealing with a scary outbreak of Aleutian Disease.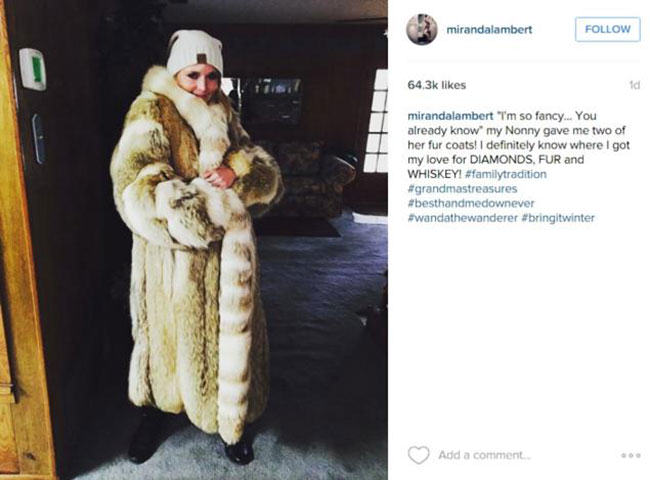 Cold weather brings lots of fur-clad celebrities, and we love the way singer Miranda Lambert showed off the fur coat her grandmother gave her (photographed above), despite upset from some of her activist fans.
Hockey player PK Subban looked amazing in the fur coat made for him by the sisters behind Montreal-based brand Eläma.
Boy band member Brian McFadden also looked great in a fox fur collar by Charlotte Simone, but he probably should have thought twice about posing for an anti-fur campaign for PETA. Hypocrite!!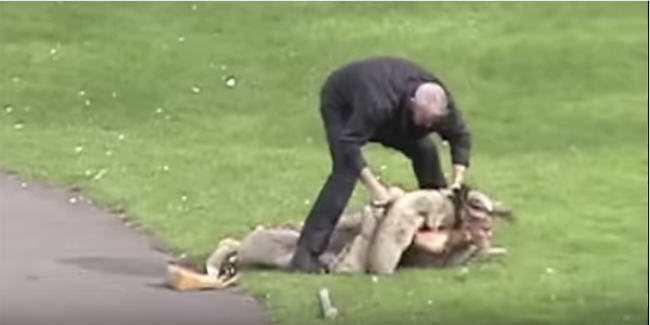 Speaking of PETA, this family is suing them because they kidnapped and euthanized their dog. Let's send them positive vibes and hope they win their lawsuit! And PETA's Christmas fur campaign was offensive in more ways than one, it seems like PETA promotes violence against women (see the film still above) and that is not acceptable!

Huffington Post hired yet another poorly informed "writer" who penned a piece about Canada Goose. He eats meat and claims that it is ok for his friends to hunt, but somehow it is not ok for trappers to live off the land. Hmmm … Sounds as ridiculous as it is. Although we can never count on activists to be very sane or smart, here's a story about one who is threatening to kill people who consume or use animal products.

Sounds like the Chinese are to thank for boosting the hunting and trapping industry. Here is a very interesting piece about how Chinese are the main buyers of polar bear fur, but the trade is no threat to the animal population.

And the seal industry is also benefitting from the Chinese consumers, as they are big fans of this beautiful, natural fur. Us fur people are all big fans of seal fur and we support the hunt, but not everyone does, so here's 10 facts to share with anti-hunters, just to remind them what it is all about!

Let's end the roundup with a list of some of the other fur in the news articles and graphics we loved this month:




[addthis tool="addthis_inline_share_toolbox_below"]