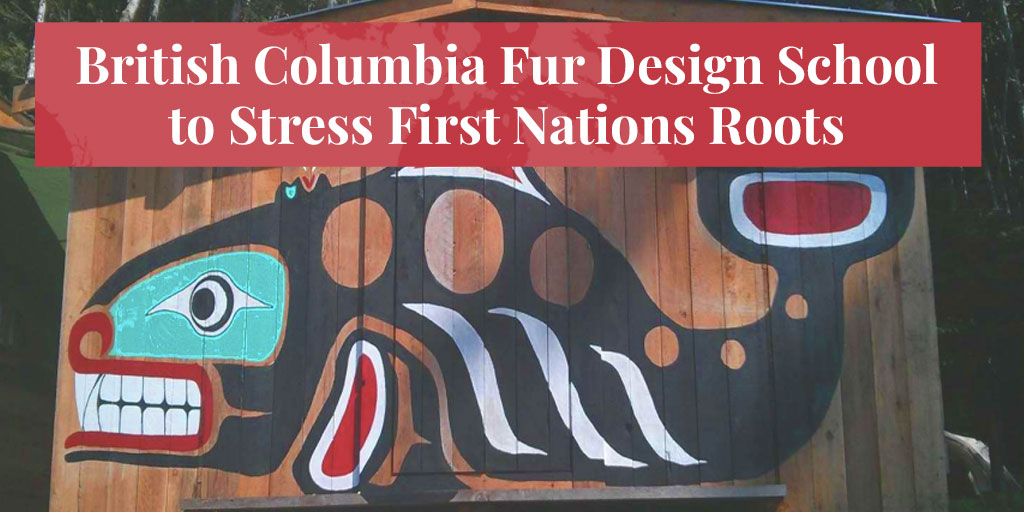 A fresh opportunity is coming soon for future designers to receive a holistic education on working with fur, against a backdrop of its cultural and historical importance to British Columbia's Indigenous First Nations.
The Learning Hub of Education and Design School will be held in Alert Bay on the 'Namgis Indigenous First Nations Traditional Territory of Vancouver Island. It's a product of a partnership among BC's First Nations, Pacific Balance Marine Management Inc., and Nanaimo-based FurCanada. The ultimate aim of this partnership is to re-establish sealing and the fur trade as an important player in the economy of BC, where commercial sealing ended in the early 1970s. The Learning Hub executive would like to thank the 'Namgis First Nations for sponsoring this program.
Pacific Balance Marine Management Inc. is a First Nations group pushing for a license to sell pinniped products, including furs, human and pet food, and seal oil. FurCanada, which will organise the Learning Hub, is a fur manufacturing company in Nanaimo specialising in luxurious home décor, including blankets, pillows, floor coverings, garments, furniture and accessories. It is also known for its museum-quality taxidermy mounts.
FurCanada CEO and president Calvin Kania had hoped to welcome the inaugural batch of students this March, but Covid-19 has pushed the launch back to at least November. Once the green light is given to proceed, 25 students will engage in 10 days of intensive study, with all materials, tools, machinery, accommodation, meals, transportation, field trips and instructors covered by a nominal fee of $500 per head. Prior experience will not be a factor in the selection process, but prospective participants must demonstrate a genuine interest in learning about fur, including its history. For full details and updates about applying, see FurCanada's website.
Expert Instruction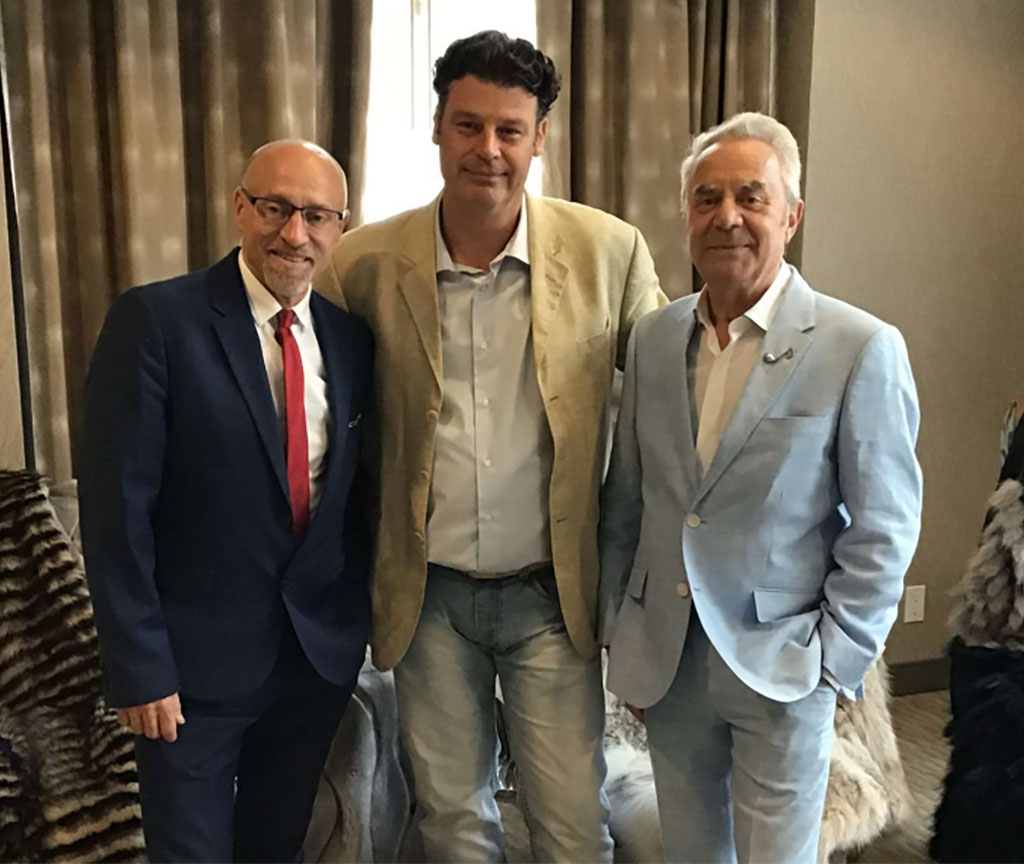 Instruction will be provided by two experts with extensive international résumés.
Heading the program will be Prof. Vasilis Kardasis, who is currently FurCanada's Innovation and Design Director responsible for the company's Seal Fur Workshops. He is a visiting professor at the Royal College of Art in London, England, and has done stints at Dior, Givenchy, Balenciaga, Saga Furs, and Studio NAFA.
Assisting him will be Panagiotis "Panos" Panagiotidis, currently Master Furrier and Production Manager at FurCanada. Like Prof. Kardasis, Panagiotidis has years of experience working with European fur companies, and the two previously cooperated in organising the Summer Fur School in Kastoria, Greece.
Under their tutelage, students will work with a range of furs, including seal, beaver, mink, sable, fox and coyote. They will practice stretching and nailing ("blocking") skins, and proper handling of a fur knife when cutting pelts to fit a pattern. They will also be taught how to sew furs and leathers – including smoked-tanned moose, elk or deer – by machine and by hand. And they'll work with textiles ranging from traditional hemp to modern, high-tech fabrics. Plus they'll spend half a day covering the basics of one of FurCanada's specialties, taxidermy.
To broaden their understanding of the fur trade still further, students will take field trips to a mink farm (Covid permitting), a trapline, and a fur retailer, and they'll take part in a First Nations seal harvest where they will learn proper retrieval and how to remove hides, blubber and meat.
Special Advisors, Guest Speakers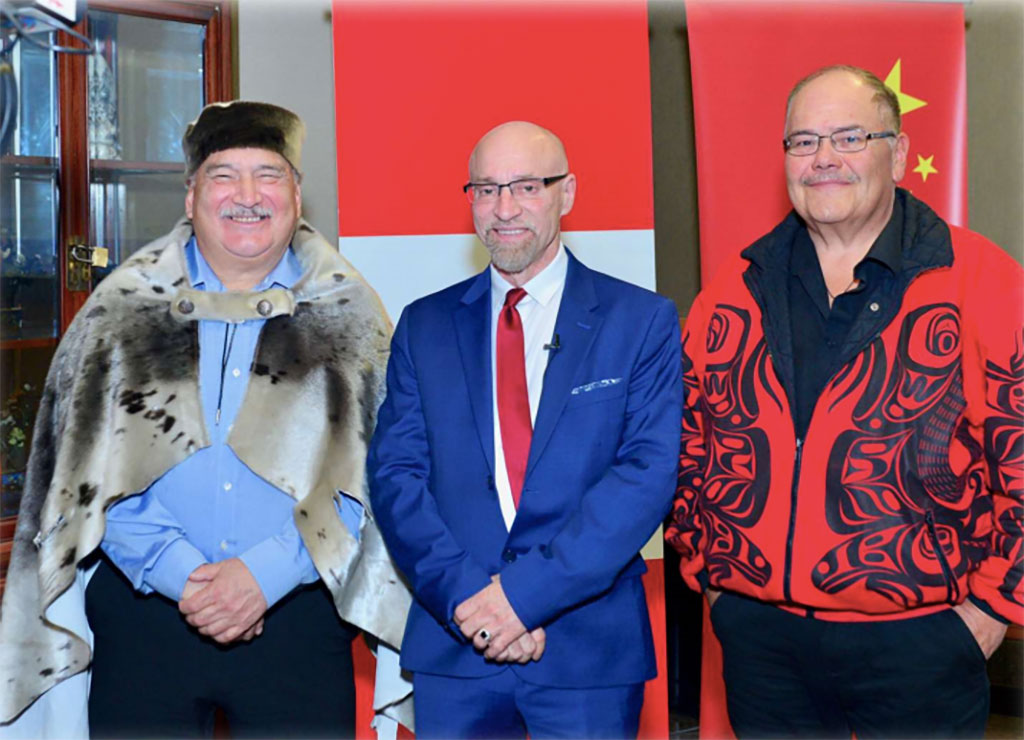 In devising the Learning Hub program, FurCanada wanted to reflect the strong roots Canada's modern fur trade has in the 4,000-year-old culture and heritage of the First Nations. For this, it was imperative to bring the right advisors on board.
This role has been filled by three British Columbians, who will also serve as guest speakers: Chief Roy S. Jones Jr. of the Haida Gwaii First Nations; Tom Sewid, artist and commercial fisherman, of the Kwakwaka'wakw First Nations; and Chief Brian Wadhams of the 'Namgis First Nations.
Other guest speakers will represent fur retailing, trapping, fur farming, fur manufacturing, taxidermy, auction houses, tanning, and industry associations. There will also be government officials on hand to explain the importance of environmental protection and animal welfare in this most regulated of industries.
Last but not least, two special slots have been reserved for media representatives to join the program, so they too will learn about the fur trade and be able to tell our story. "We want the world to know First Nations fur trappers and the Canadian fur trade are here to stay, to revive, to flourish and to succeed," says Kania.
Why Teaching Matters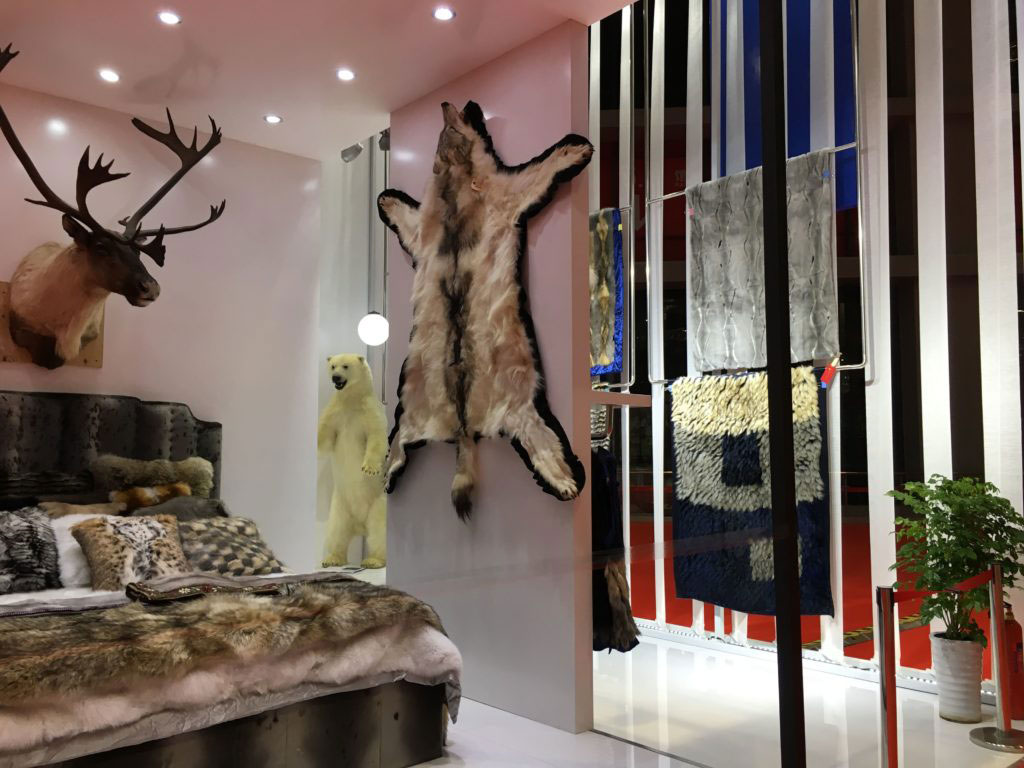 While the Learning Hub program is new, it's not FurCanada's first foray into the world of teaching: last March it launched a series of Seal Fur Workshops. So what drives Kania and his team to educate others?

"Perseverance and passion for the trade, passion for fur trappers, passion for Canada's cultural heritage and our country's history. There wouldn't be a Canada today if it were not for the fur trade," says Kania. "And above all, passion for the animals that were sustainably harvested with the world's top state-of-the-art traps – which happen to be the most humane trapping devices available anywhere.

"I come from a fur trapping family, so it was very important to me that this element of the trade takes a leading role in this program. Fur schools have come and gone over the years, but none that I can recall enveloped the entire trade in one program. No other country has all the elements as Canada does – wild fur, farm-raised fur, trappers, fur auction houses, furriers, manufacturers, designers, tanners, and fur traders.

SEE ALSO: Trapline Tales: Greasy Bill Creek, my father's final resting place. By Calvin Kania for Truth About Fur.

"And of course there's my passion for Indigenous First Nations people and their struggle within Canada. Among many issues facing the fur industry, the trade itself will have to come to terms at some point in acknowledging Indigenous reconciliation. Now, more than ever, is the right time to change the channel on how our trade functions. It's time we think outside the box and make some radical changes if we wish to see it survive another 400 years. It starts with educating young people, one person at a time."

So is this how the Learning Hub fits into Kania's vision?

"Yes. In general terms, we want to ensure the preservation and continuation of the fur trade in Canada and also worldwide," he says. "And for the Canadian industry to survive and succeed in the 21st century, we must reach out to our most important benefactor, ally and the original producers of fur – the First Nations. The fur trade existed and flourished among First Nations long before white settlers arrived on our shores."

More specifically, the Learning Hub curriculum is designed to give students a combination of practical skills and the knowledge they will need to go out into the world and represent the fur trade accurately.

"For the fur designers and furriers of tomorrow to prosper, they should acquire as much knowledge as possible, not just about working with fur, but also where it comes from and its history," says Kania. "Learning Hub students will be the future of the trade, and we must give them the necessary tools to carry us forward."

***

To learn more about donating to Truth About Fur, click here.




[addthis tool="addthis_inline_share_toolbox_below"]