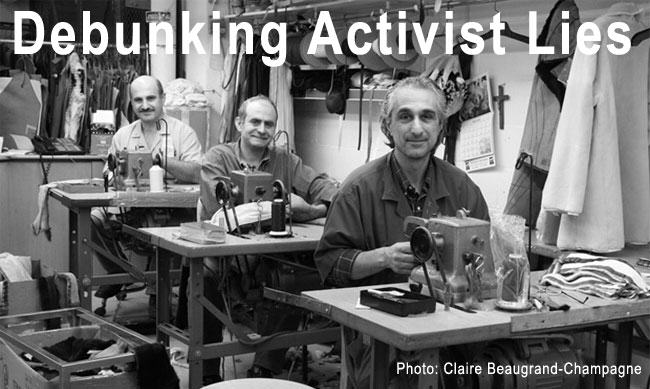 Are you having trouble explaining the fur trade to friends, clients, the media, or government representatives? Are activists spreading misinformation or lies about what you do? Below we present the most common false claims made by activists, plus links to TruthAboutFur materials that will help you address them. If you have any suggestions on how to improve this Tool Kit, please contact [email protected].
ACTIVIST CLAIMS
FUR IS BAD FOR THE ENVIRONMENT
FUR FARMING IS UNREGULATED, CRUEL
---
FUR IS BAD FOR THE ENVIRONMENT
Activists claim that fur is harmful to the environment. In reality, everything we do has some kind of negative impact on the environment, but fur is one of the most environment-friendly clothing materials available.
Activists cite the following reports as authoritative criticisms of the fur trade. They're not. The 1979 "University of Michigan / Ford Motor" report looks at energy consumption in fur production compared with fake fur, with fur coming off poorly. Activists attribute the findings to Michigan University and Ford. In fact, it was prepared by a Michigan grad student working for Ford, and was funded by an animal rights group. The 1995 "World Bank" report is used to show that fur dressing is bad for the environment. In fact, it explicitly states that its findings should not be attributed to the World Bank, plus it deals with leather, not fur. The 2011 CE Delft report gives a negative life cycle assessment of fur compared with other textiles. However, the methodology was highly flawed, plus the report was funded by animal rights groups.
The Great Fur Burial. Activists don't like to admit that real fur biodegrades while fake fur doesn't. In this experiment by TruthAboutFur, we prove real fur's case. (2016)
---
FUR FARMING IS UNREGULATED, CRUEL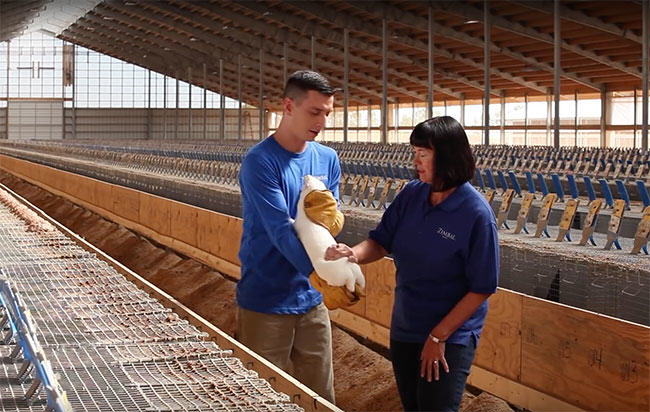 Activists like to paint a grim picture of farm life for all animals, and furbearers are no exception. To be effective in defending fur farms, you first need to know what they are really like.
 In "A Year on a Mink Farm" we chronicle a year on a Canadian farm. Part 1: Breeding; Part 2: Whelping and weaning; Part 3: Growing up; Part 4: Fur time. (2016). See also Zimbal Mink Farm: A Wisconsin family affair. (2015)
Calling PETA: U.S. fur farming is strictly regulated. Animal activists want you to believe that North American fur farming is unregulated, and farmers can do what they want. (2016)
5 reasons why it's ridiculous to claim animals are skinned alive. Activists claim that the fur trade skins animals alive. It's a lie, and here's why. (2016) As part of this report, we refer to the use of staged video. In another report, Is PETA's angora rabbit video staged?, we explain why video of angora wool production does not reflect normal practice. (2016)
---
TRAPPING IS CRUEL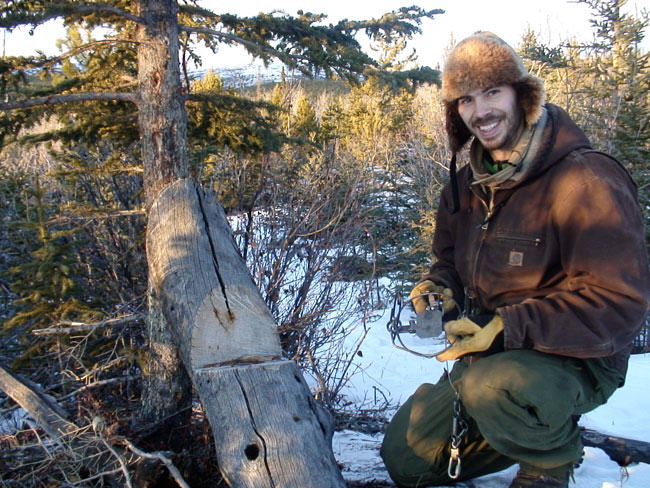 Activists claim that trapping technologies have not changed in decades. In reality, they are constantly being developed to make them more humane and more selective.
Neal Jotham: A life dedicated to humane trapping. Jotham has played a central role in promoting animal welfare through Canada's world-leading trap research for 50 years. His career provides context for the great advances that have taken place to ensure trapping is humane. (2016)
Born Free USA campaign misrepresents trapping. This typical campaign seeks to discredit trapping with misleading images and inflammatory rhetoric. We explain the vital role trappers play in wildlife management, plus the great importance trappers place on treating animals humanely. (2016)
---
WE DON'T "NEED" FUR
Activists say we don't "need" fur, that it is "frivolous" or a "luxury", and that synthetics offer a better alternative.
Why fur is the ethical fashion choice. We explain how fur meets these four principles of ethical use: Only plentiful species; no unnecessary pain is inflicted; the killing serves an important use; and waste is minimal. (2016)
5 reasons why we must wear leather and fur. We explain fur's superiority to synthetics in five key areas: It's biodegradable; it's sustainable; it's durable; it's environment-friendly; and there are no health risks in wearing it. (2016)