Let's start this month's Fur in the News roundup by reminding everyone about our new project, the Fur Family Album. The story of fur starts long before a fancy coat is seen on a catwalk or photographed on a celebrity. It starts with the trapline or the farm, then the auction, the processing, the design, the making, and the store. Help us to tell the real story of the fur industry by sending us photographs of your experience of fur. Please read our full introduction to this project and then familiarize yourself with our submission requirements.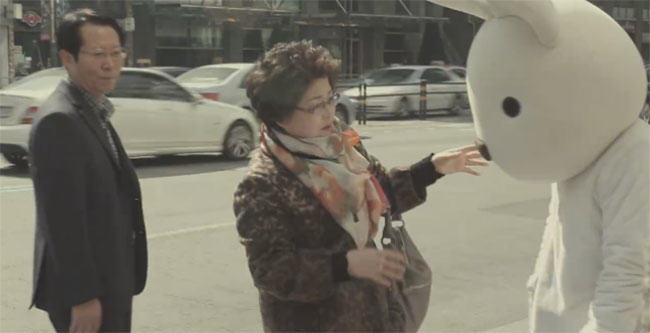 Around the World in Fur
Now, we are going to take a little trip around the world and look at the fur news stories that made headlines in different countries. Let's start in Seoul, Korea (above), where some pedestrians got a shock when an animal rights activist ripped hair from their heads, in a pathetic attempt to protest angora. I can't see how violence towards passersby is going to further animal activists' cause, but then again, I don't understand much of anything they do.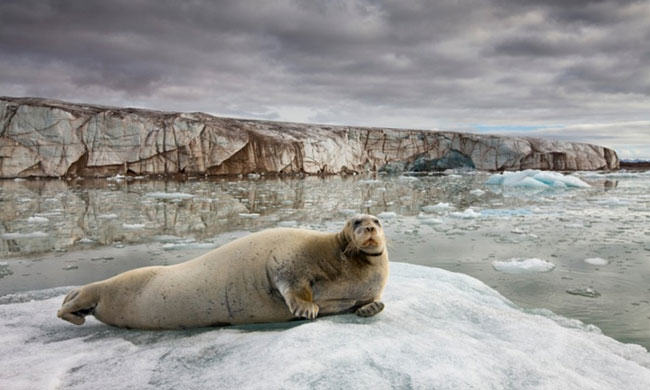 Let's move to Europe, to Germany specifically, where another activist planted needles into meat in a supermarket as a protest against the meat industry. The words "mad cow" come to mind!
Moving over to England, where a soap opera actress led a protest in front of Harvey Nichols to express anger at the store's decision to start selling fur again. Apparently her cause isn't that popular as she was the only person who turned up to the protest. Activists all over England were busy doing crazy things, including threatening to burn a TV presenter's children because of a BBC investigation into badger culls. Interesting that they want to save the badgers but burn children.
But maybe the craziest activist of the month award goes to English singer Morrissey who used Ireland's gay marriage referendum as a platform to remind people that meat and fur farming is bad, and meat eaters are no better than paedophiles. No words to describe his comments … no words … Finally for England, Canadian Inuit throat singer Tanya Tagaq played in London last month and that prompted some press about her music, her distaste for PETA and her support of sealing.
Back over the Channel in continental Europe, we had a demonstration of seal hunters at the EU parliament, who are trying to convince them to reverse the ban. The Guardian also wrote a good piece on this subject.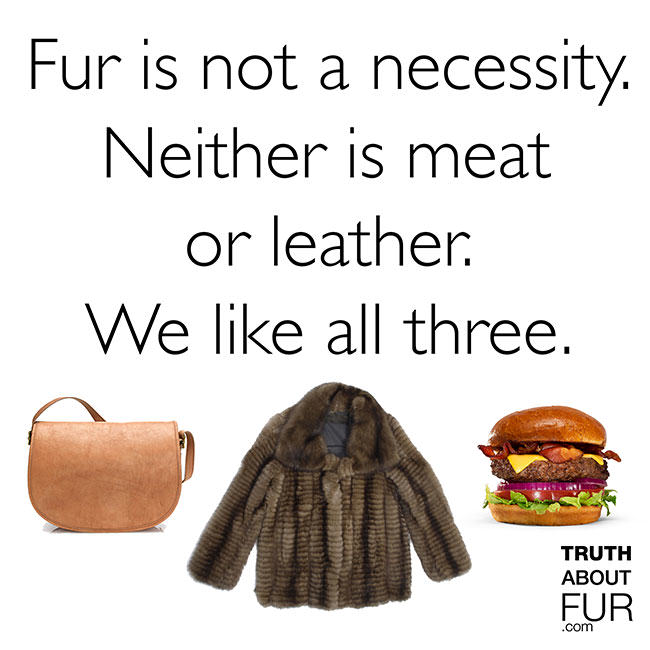 North American Fur News
Meawhile across the pond, a Los Angeles Times journalist wrote a fantastic op-ed about the hypocrisy of meat-eating fur haters. This is a subject that seems to be gaining traction and it is great that people are finally starting to recognize this issue. But unfortunately not all Americans are being reasonable, as quite a few of them seem to want animals to have the same rights as humans. Does this mean we can't legally kill a mosquito? People standing up to the activists include hunter and angler Peter Ryan, who does not take kindly to being threatened on Facebook, and this HSUS whistleblower.

Let's end in Canada with a lovely seal dinner and some nice sealskin clothes for your closet, shall we? But beware of crazy shoplifting seals, like this one, who stormed a grocery store in search of fish and took off when he realized that the goods he planned to steal were fruit. That's what I do when I find out that the dinner host is serving vegan!




[addthis tool="addthis_inline_share_toolbox_below"]